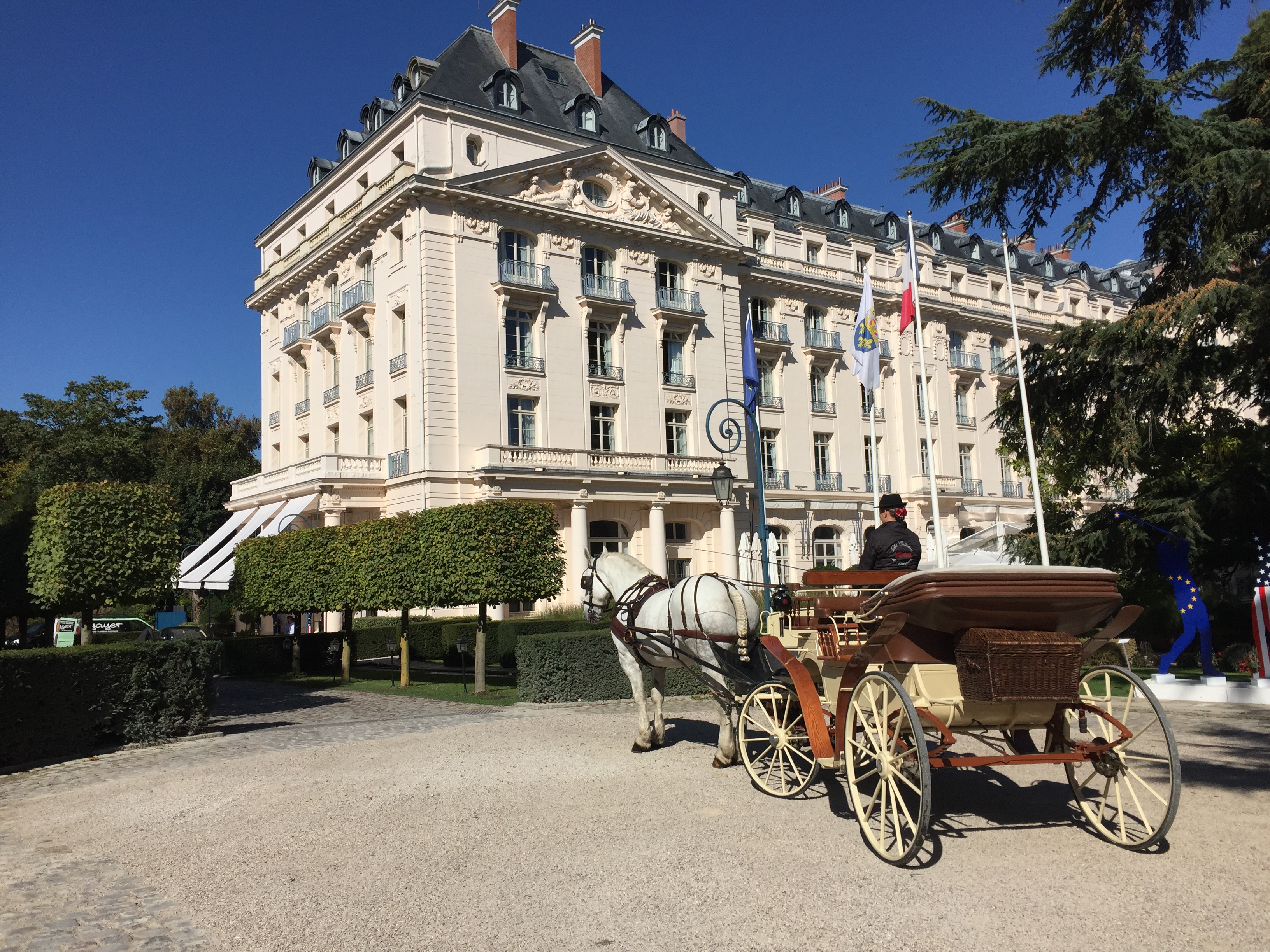 Versailles carriage
Royal City, Versailles was rocked once by the ringing of horses' shoes on the cobblestones of the famous Castle. historic landmark of its history and its symbolic value, the return of carriages in the heart of the city invite you to travel and discover the time of the Sun King.
The rhythm of the steps of the horses, visit the city, its monuments and neighborhoods of yesteryear. From Notre Dame to the Saint Louis district, through the hall of the Tennis Court, the delights of Versailles and its history. To share a good time with friends or family, enjoy an epic aboard our spacious carriages drawn by powerful draft horses. This unique experience will be an unforgettable experience for both children and adults. If your aspirations are you more into a more intimate moment, let you wear a small luxurious carriage.
Time for a walk or during a special event, bring a touch of romance to your getaway. The diversity of our teams will offer multiple perspectives and make magic and enchantment to your professional events. As part of the organization of your benefits, give you a moment of relaxation and entertainment, forget the daily imperatives and escape you for a moment of leisure, cultural or sports. We transport you to a time of 30 minutes to two hours through various circuits adapted to your desires.
If you prefer to enjoy a smooth travel to visit the site of your choice or conduct seminars, birthdays, bachelor parties girl and boy, weddings, celebrations, theme parties, treasure hunts ... .. we offer an adjustable service to satisfy and fulfill your desires.
http://www.versailles-tourisme.com
Pics
Video