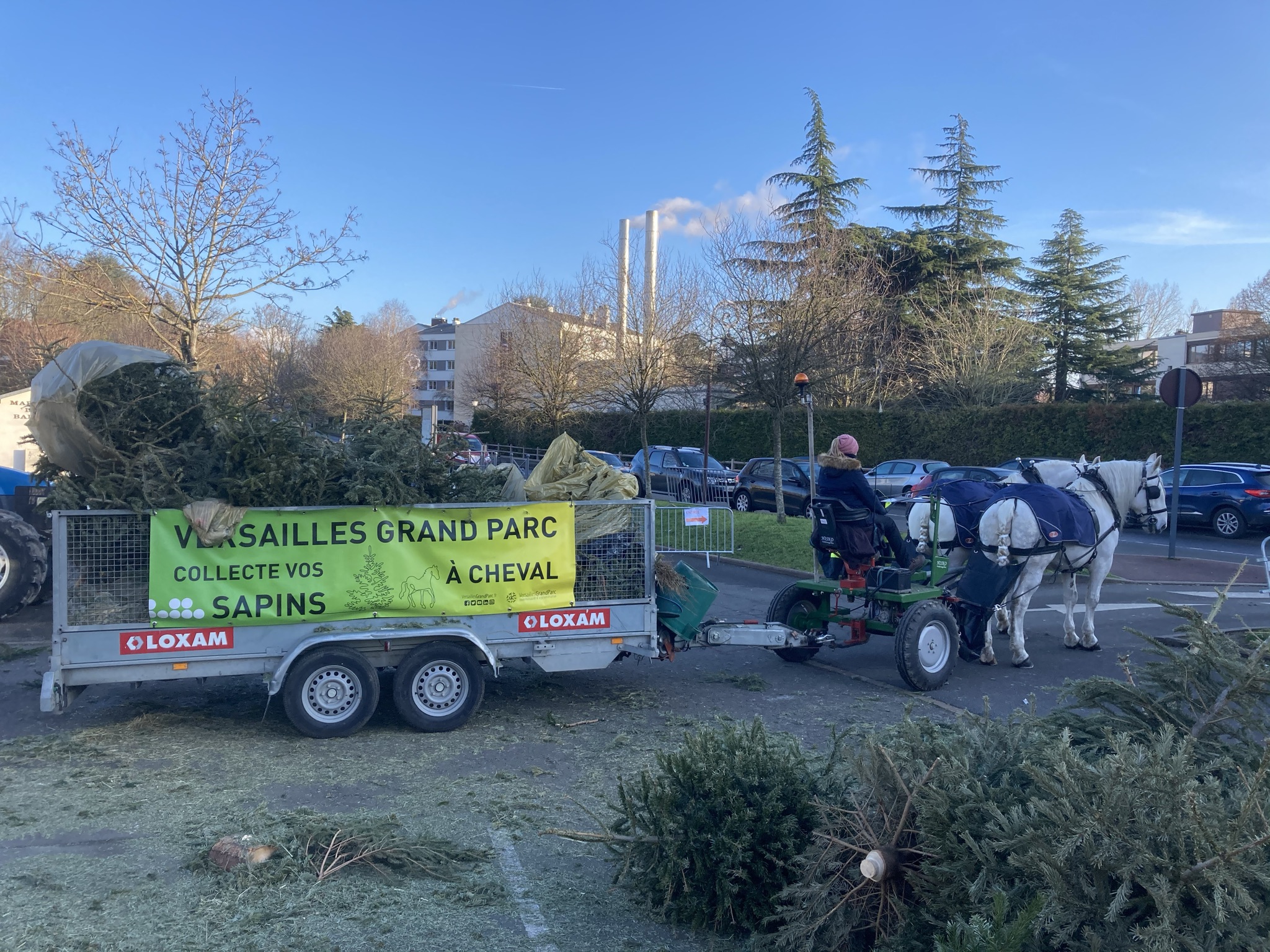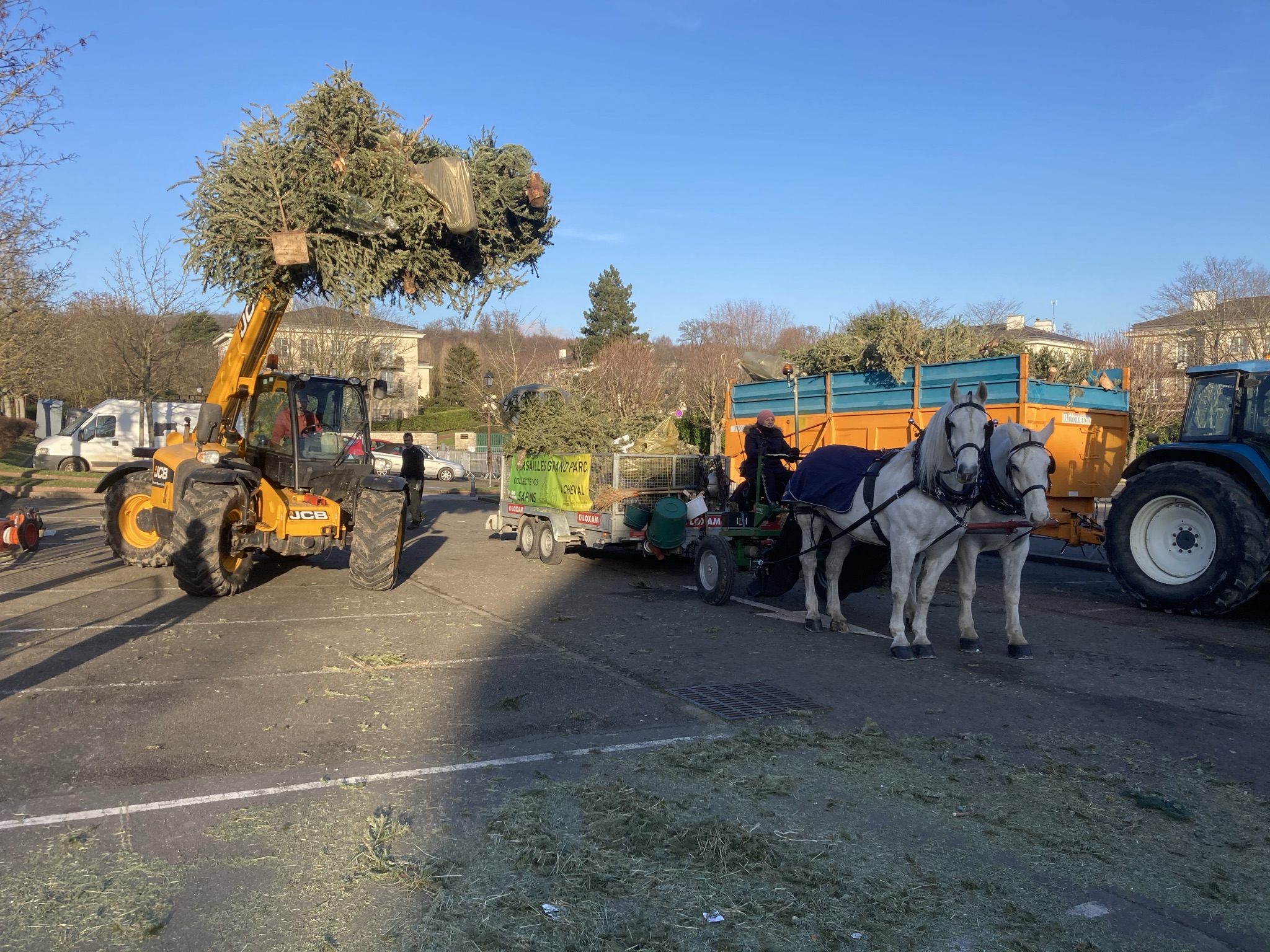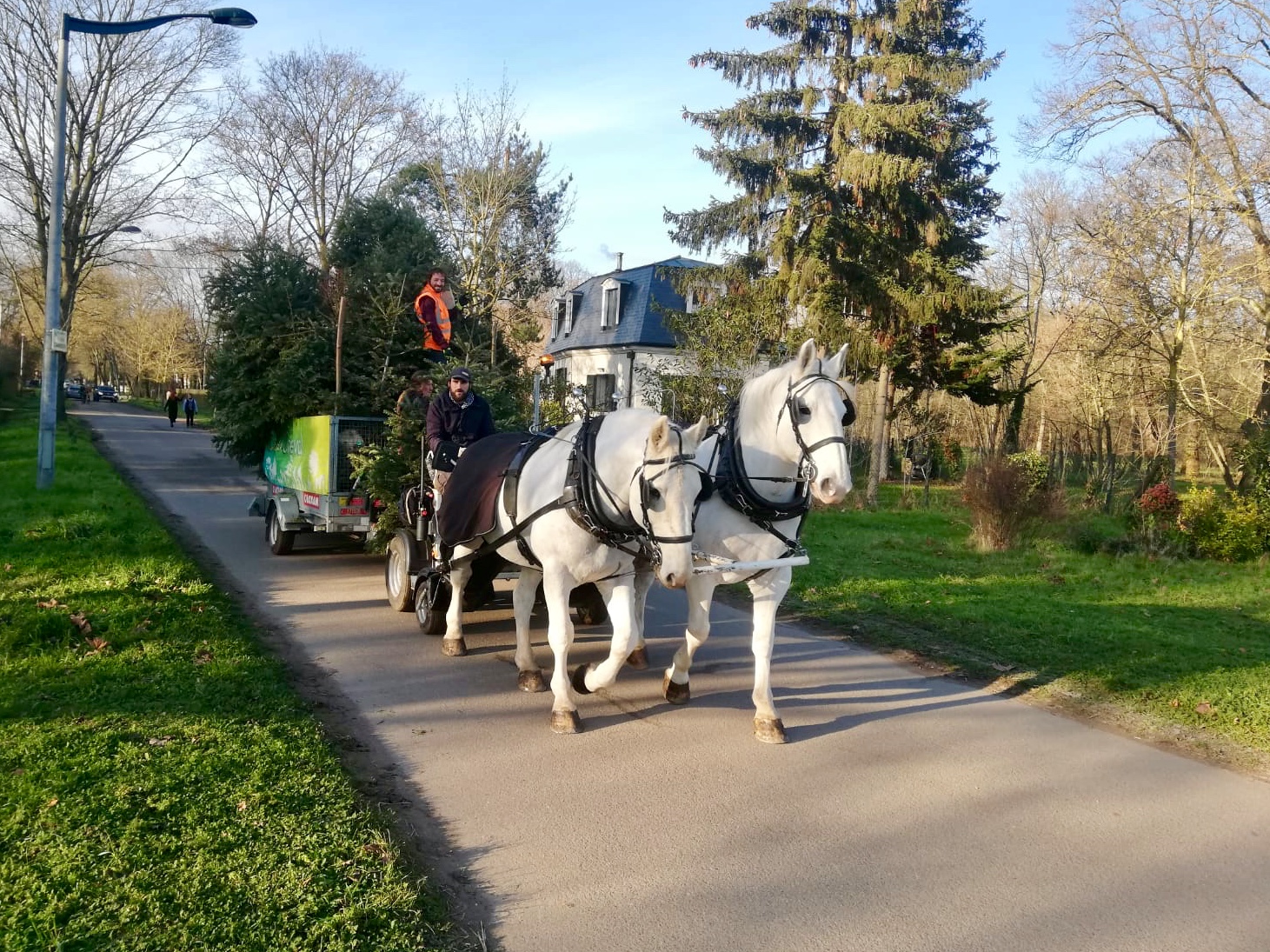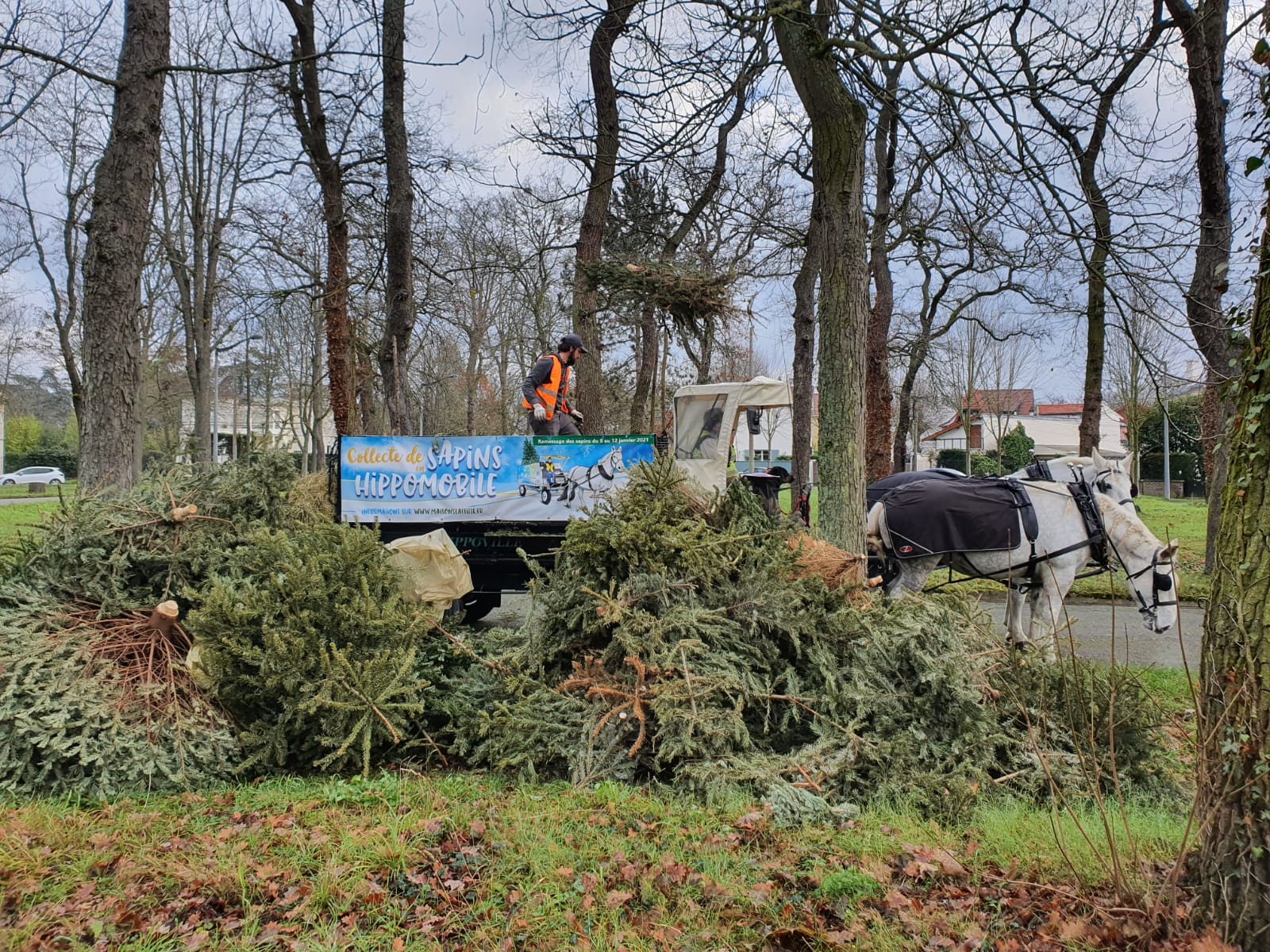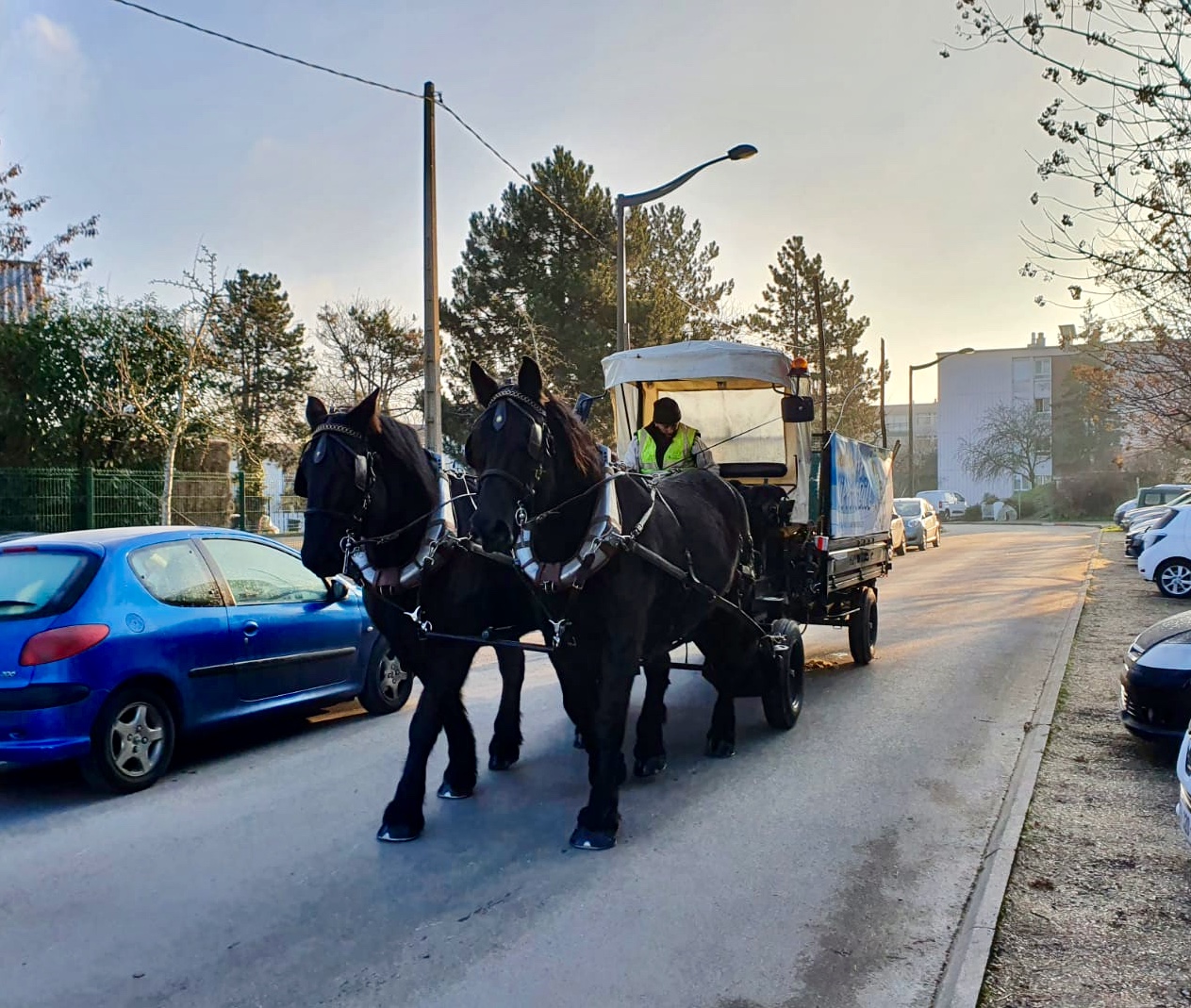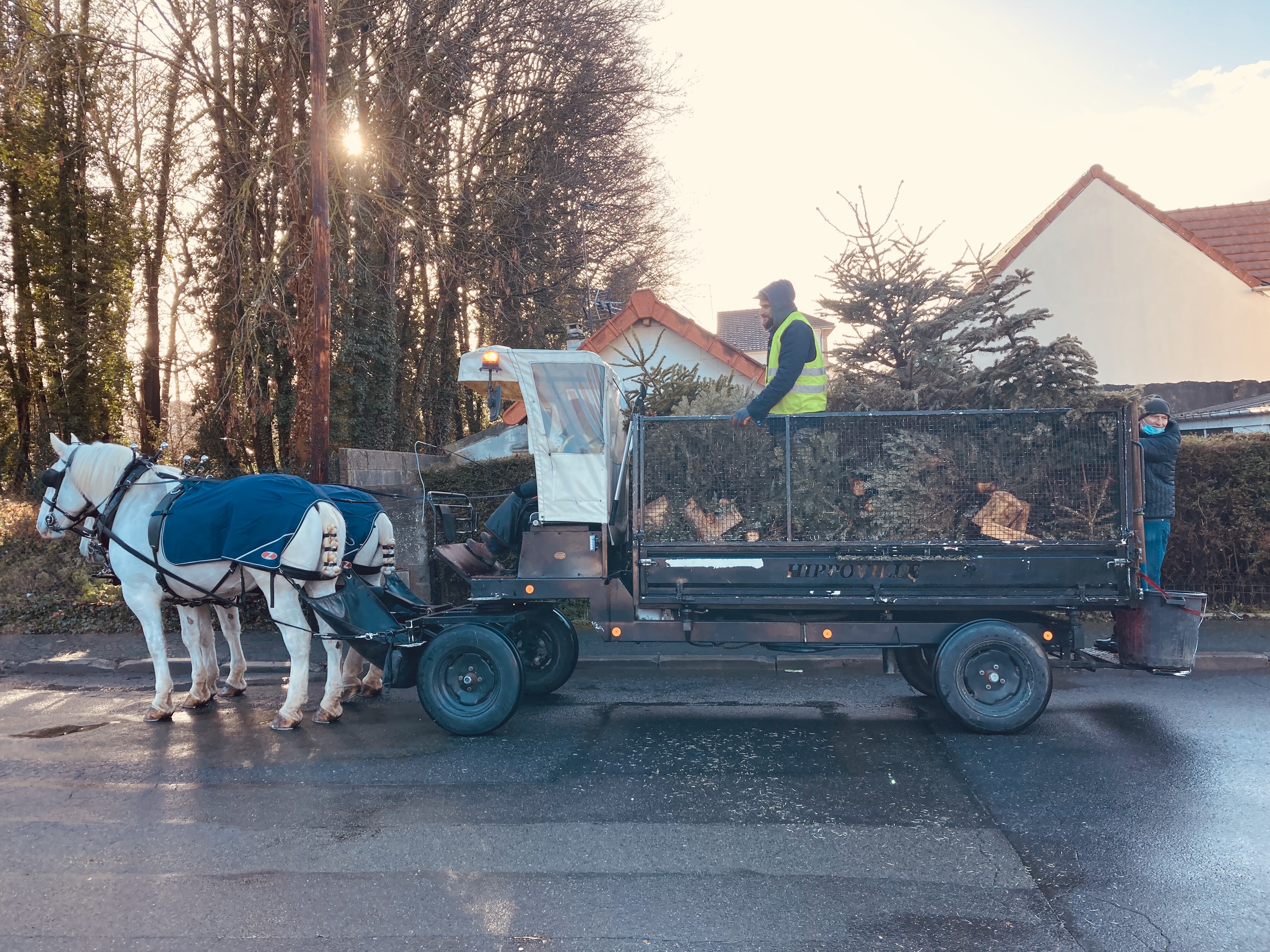 Fir tree collection
More and more municipalities organize the collection of trees after the holidays.
But many of them, abandoned, still end up in the incinerator.
Effective, door-to-door collection nevertheless suffers from a cost and a significant environmental impact unless it is… horse-drawn!
"The collection of fir trees, carried out by a trailer towed by a horse, aims to reduce the green waste usually incinerated or landfilled when it could be recycled." This eco-friendly gesture for the reduction of our waste has already allowed, since the operation was set up in 2010, to collect and compost more than 1,625 tonnes of plant waste, generating a reduction in household waste of 29.5% ", welcomes the municipality of Saint-Prix (95)".

http://95.telif.tv/2017/01/20/saint-prix-succes-pour-la-collecte-de-sapins/

Pics
Video