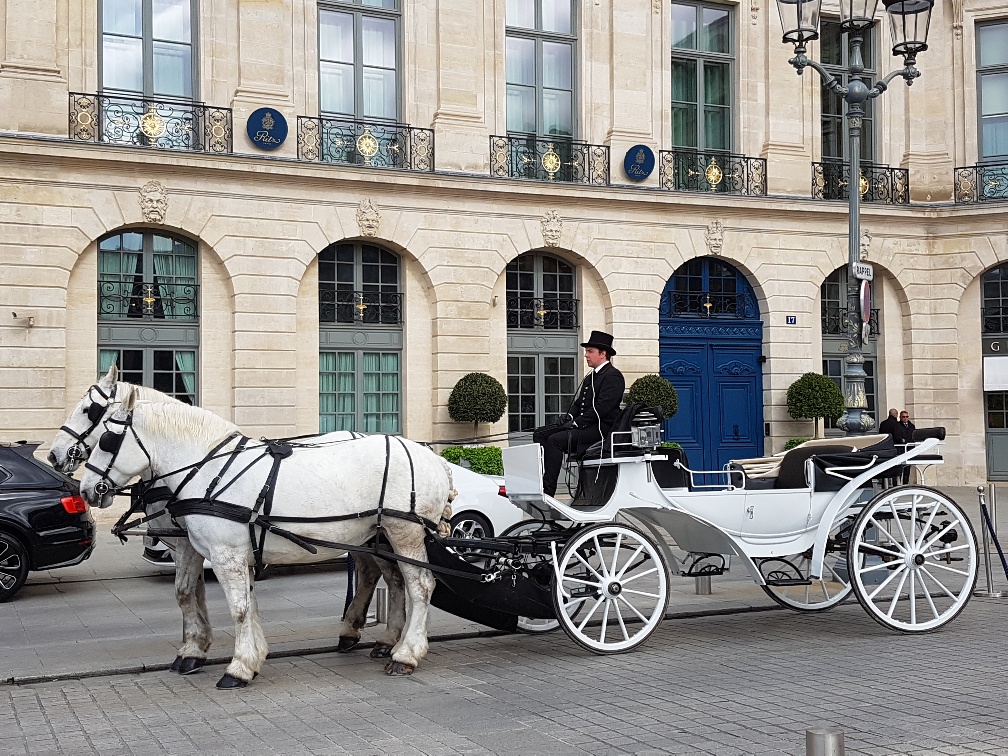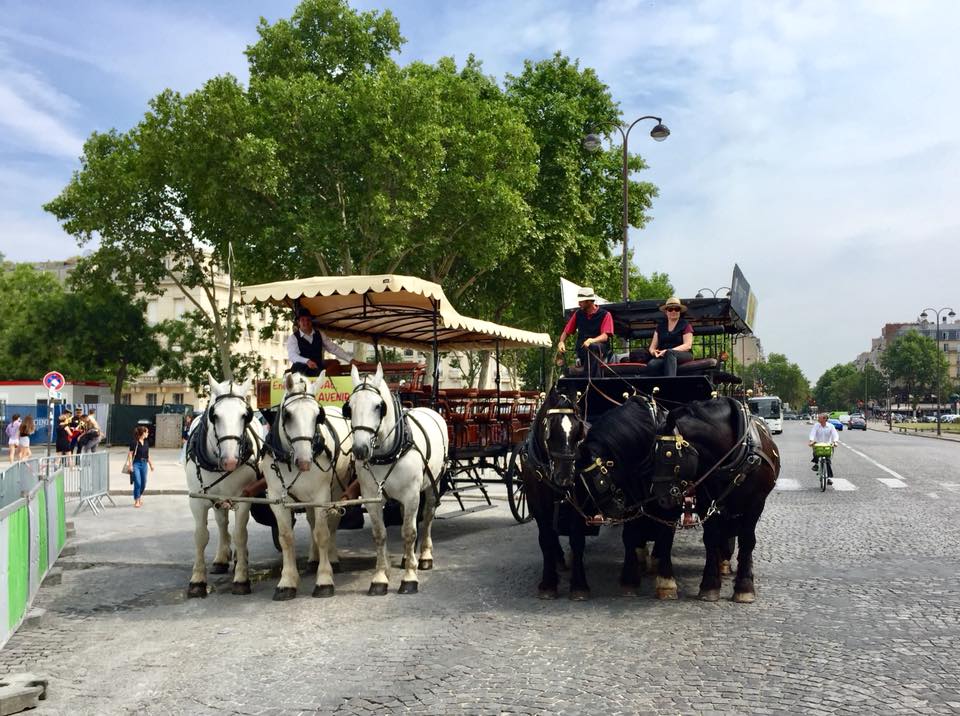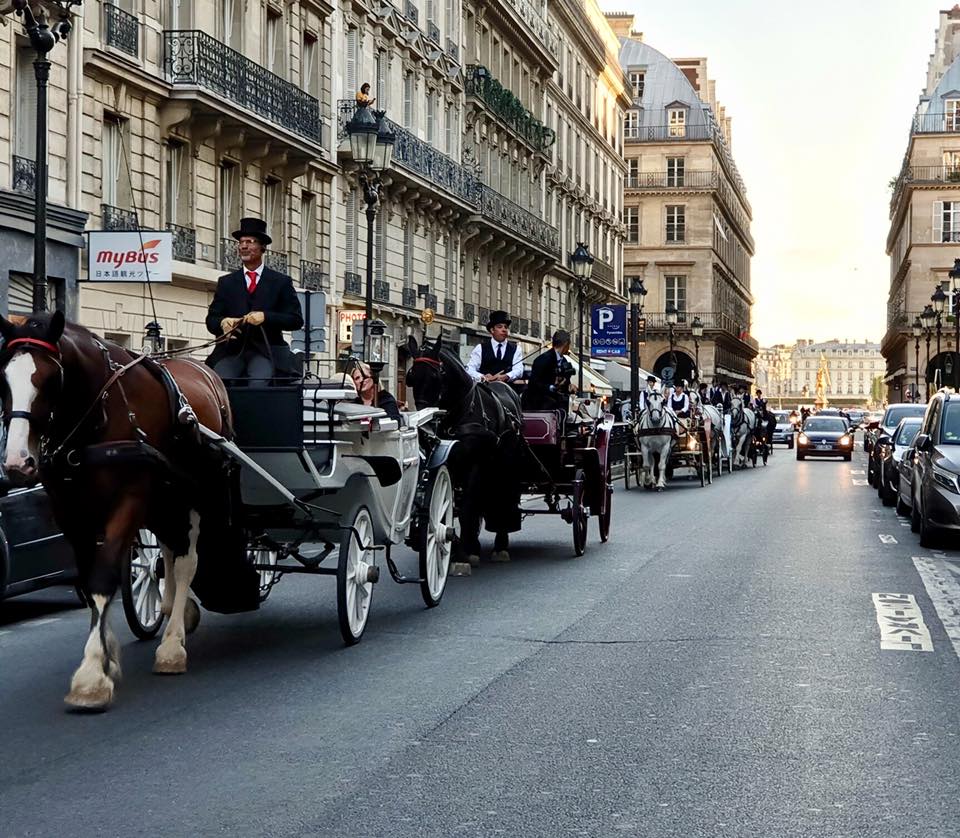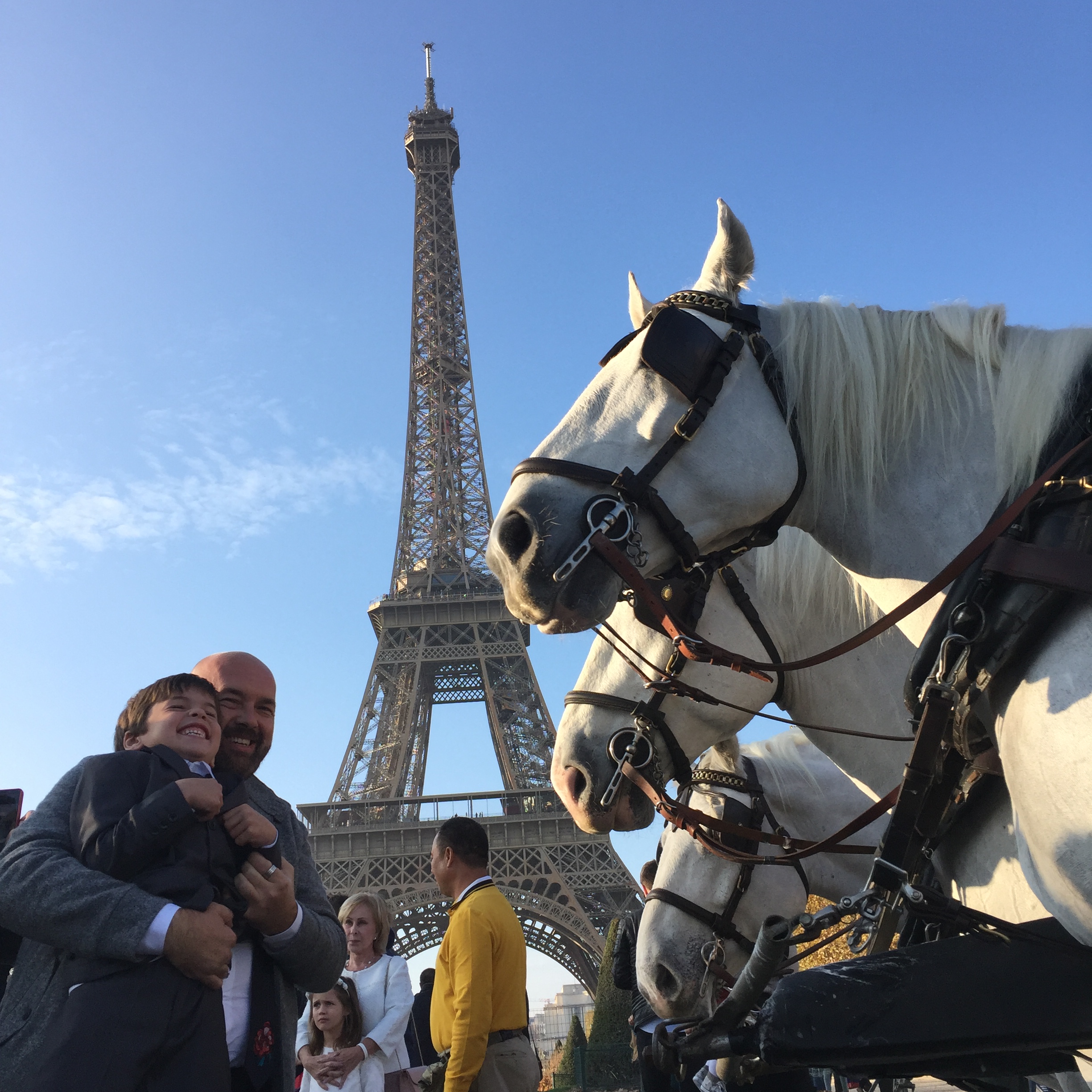 Paris carriage
The Calèches of Versailles welcome you to the most beautiful city in the world to discover its neighborhoods and monuments, walks in groups or with family.


Individual carriages from 1 to 4 people:

The parking spot is at the East pillar of the Eiffel Tower.

Our service is effective throughout the year from Wednesday to Sunday from 13:00 to 19:00; outside of these hours, this is part of a special service (price on request).
Any pick-up or drop off at the Eiffel Tower is possible (price on request).

Our carriage, a vis-à-vis bordeaux double hood, accepts 4 adults. In case of bad weather or cold, the carriage can cover (partially or completely) and is equipped with plaids.

A service options, such as champagne, roses, macarons, chocolate heart, fruit basket ... etc, on board is possible in addition.
Payment is made upon reservation.


For personalized walks, from 5 to 200 people, contact us for a quote request.
Pics